Cocaine Addiction Recovery Horley and Redhill, Surrey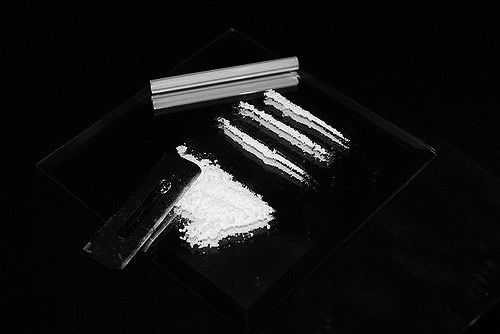 Cocaine Addiction Recovery: How can Eleos Counselling Help Me?
Recovery from cocaine addiction can be a long journey, often fraught with slips and relapses, which goes without saying, you would rather not have. At Eleos Counselling we understand the obstacles and challenges you may have in recovering from an addiction. The knowledge which we have gained through many years of working with clients with addictions has led us to believe that a more client centred therapy is essential, especially for people, with cocaine addictions or a cocaine problem.
An addiction can affect every aspect of your life, especially a cocaine addiction. Inevitably relationships suffer, as well as jobs, and finances, as you have struggled to overcome this problem.
Along with the backlash an addiction can cause, on your personal life there is also the inevitable feelings and emotions attached to your addiction such as shame self-loathing and guilt.
At Eleos Counselling, we believe that life does not have to be this way.
We have helped many clients in the Horley and Redhill area overcome their cocaine addiction.
How many people use cocaine?
The United Nations drug and alcohol website reported that the UK currently ranks as the number one consumer of cocaine in Europe. With this information in mind, it would be no surprise to find out that cocaine is being used in the Horley and Redhill Surrey area.
The United Nations figures approximate that 2.25% of the British public use some sort of recreational drug or non-prescription drug, with cocaine being the most popular.
Using the 2011 census the approximate population of the Horley and Redhill East and Redhill West areas is 30,00. Considering again the United Nations figures of 2.25% of the UK population using some form of Street or non-prescribed drug this would estimate that approximately  670 people are using some form of recreational or non-prescription drug in the Horley and Redhill, Surrey area.
It would not be an exaggeration to say that this figure was incorrect as it is apparent that more than this figure is using some form of a recreational drug.
The effects of cocaine use.
Cocaine is regularly consumed with alcohol. Unfortunately, this can be a deadly mix. A chemical called Cocaethylene is produced in the liver when cocaine and alcohol are taken together; Cocaethylene has been linked to sudden death syndrome. Another side-effect of mixing both alcohol and cocaine together is that it will prolong the effects of cocaine. Unfortunately, the downside of this is that more alcohol is drunk often leading the cocaine user to the possibilities of alcohol poisoning.
To find out more, please follow the link LINK
The effects of cocaine while pregnant.
Another factor to be taken into consideration is using cocaine while pregnant. Cocaine is thought to stay in the amniotic fluid surrounding the baby in the womb; paediatric research suggests that cocaine consumption while pregnant can lead to birth defects, underweight babies, and further medical problems later on in life: To find out more please follow the link LINK.
How to help someone with a cocaine addiction.
Helping someone with a cocaine addiction can be loaded with emotion, especially if it is someone close to you such as a partner or family member. In general, people think that interventionist thinking works: this is when the family or close friends gather together, Often having a crisis meeting, to tell the person that is using the drug. such as cocaine, they need to stop, and that they are concerned about their well-being; Often, in fact, it's probably a time when most of the members of the family or close friends have had enough, often feel helpless themselves.
This type of "helping" generally is not effective, furthermore will often force a person using the substance, or behaviour back into their addiction because they will feel shame. Essentially, the only real help that somebody close to someone using a substance, such as cocaine, is to get them to seek professional help. Often the person with the problem will try to find help in time, as they are very aware that they have a problem come to terms with this and doing something about it can often take months if not years.
Can counselling psychotherapy help me overcome Cocaine addiction?
Coming to psychotherapy/counselling has been found to increase the chance of full recovery from many forms of addiction, including cocaine addiction. Spending time in a confidential, and private space talking about the triggers, motivations, and moods behind your cocaine addiction will prove invaluable, as part of your recovery from cocaine addiction.
Contact Us
F6 Worth Corner,
Business Centre,
Turners Hill Road,
Pound Hill, Crawley
RH10 7SL
Phone: (01403)217300
or (01293) 882210
Mobile: 07854602050
Please get into contact today should you require our counselling services.

I specialise in creating an environment, that allows you to discover and understand who you are is an individual, who you are in context to relationships, and how you interact with others. We work together to change unhelpful patterns of the behaviour in order to have the relationships and life you want.
F6 Worth Corner,
Business Centre,
Turners Hill Road,
Pound Hill, Crawley
RH10 7SL
Phone: (01403)217300 or (01293) 882210
Mobile: 07854602050