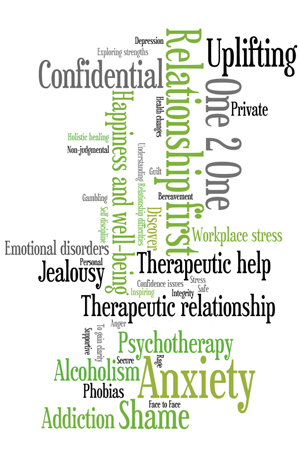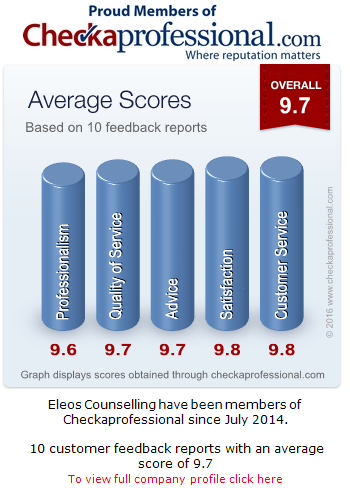 Professional Therapist Crawley, East Grinstead and Horsham West Sussex
Eleos Counselling is based within a small private practice in Crawley,East Grinstead and  Horsham, West Sussex. Being full members of B.A.C.P, ethical policies and procedures are strictly adhered to. All therapy is covered by personal liability insurance, and therapists follow a strict terms and conditions policy. Please contact Tony Larkin today for more information.
Are you are a member of a governing body.
Eleos Counselling is  members of the British Association of counsellors and psychotherapists ( B.A.C.P).
How do I make an appointment to see a Therapist?
Please telephone us  on (01403) 217300 ( 01293)882210 / 07854 602050. Please feel free to leave a message on our  answer machine an we will get back to you as soon as possible. Alternatively you can skype or e-mail Tony at Eleoscounselling@gmail.com 
How long do sessions last?
Sessions last 50 minutes.
How long does the therapy last for?
This is a commonly asked question of most Therapists, and can only be answered after your first meeting with Eleos Counselling. The problems that you are seeking help for, and your feelings on what can be achieved in therapy will be a large influencing factor to this question, and will be discussed after completion of your initial assessment.
What are your fees?
Therapy and Counselling fees are available on request.
Do you have a cancellation policy?
Similar to most therapists, Eleos Counselling has a 48-hour cancellation policy which is closely adhered to, with the exceptions of a personal tragedy.
Client Satisfaction
Eleos counselling takes very seriously client satisfaction,that's why Eeos counselling is a proud member of checkaprofessional.com. As you can see from the graph below,we rate very highly on the customer satisfaction poll.

I specialise in creating an environment, that allows you to discover and understand who you are is an individual, who you are in context to relationships, and how you interact with others. We work together to change unhelpful patterns of the behaviour in order to have the relationships and life you want.
F6 Worth Corner,
Business Centre,
Turners Hill Road,
Pound Hill, Crawley
RH10 7SL
Phone: (01403)217300 or (01293) 882210
Mobile: 07854602050