Marriage Counselling, Relationship Counselling:  Haywards Heath, West Sussex.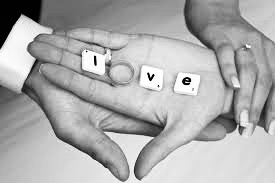 Eleos Counselling has offered Marriage Counselling, Relationship counselling to couples in the Haywards Heath West Sussex, area since 2014.
Last recorded figures (2015) said that the institution of marriage is alive and well in the UK. In 2015 over 247,000 marriages of opposite-sex couples and 4,800 same-sex couples took place in the UK.
Sadly, figures for separations and divorces show that within the next five years forty-two percent of these marriages and civil partnerships will end with the couple going their separate ways. In fact, most of these marriages or civil partnerships could have been saved from divorce or separation, had the couple come to a marriage counsellor or had couple therapy or marriage counselling.
How can Eleos Counselling help our relationship?
It would be unreasonable to expect that; a couple's therapist or marriage counsellor could put back together a marriage or partnership in which the relationship is ruined beyond repair. Nevertheless, Eleos Counselling has had substantial success using a form of therapy named Emotionally Focused Therapy or EFT.
Unlike, most couples therapy methods, which are generally based on communication skills. EFT is an experiential and systematic intervention in which the EFT practitioner/therapist actively collaborates with the couple to help them build new meaning to their relationship. Based on evidence-based research involving hundreds of couples, Emotionally Focused Therapy or EFT looks extensively at patterns of behaviour each member of the couple holds as a reaction to each other, both positive and negative.
By working on what is called attachment needs, with the help of a trained therapist,  a couple can come to have a better appreciation into each other's expectations and their emotions within the relationship. Furthermore, by knowing each other's desires for the relationship. With the help of a trained therapist, a couple can create new ways of interacting with each other based on their individual attachment needs.
A study carried out by Dr Sue Johnston, the author of the EFT, has shown that when couples engage in Emotionally Focused Therapy, ninety percent of them report considerable improvements in their relationship. Using emotionally focused therapy, between seventy percent to seventy-five percent of couples, who are having difficulties in their relationship, can move forward using EFT.
When should we go to couple's therapy?
It is an unfortunate fact that far too many couples come to couples therapy when their relationship is at breaking point. Most couple's therapist would suggest that a couple comes to therapy as soon as they are having problems, which they themselves cannot resolve.
It is a depressing fact that many couple's therapists will see a couple when their relationship has got to the stage where one of them is about to exit the relationship. Additionally, a couple's therapist will often see a couple when their relationship has become abusive both verbally, and physically; saving a marriage or relationship at this point can be very awkward.
Does marriage counselling /couples therapy work?
In reality, the question above should be will both you and your partner commit to the process of couple's therapy? The truth is that effective couples therapy depends on both members of the couple wanting to engage in the therapeutic process. Anecdotal evidence supports that when both couples wish to come to couple's therapy; It actively illustrates to both parties that they are united and invested in working at their relationship and want help.
Often, if one of the members of the couple is hesitant or unwilling to go to therapy then maybe now is not the right time. An alternative to couple's therapy is you come to individual therapy. In therapy, you can work on yourself to change your position within the relationship and the way you respond to your partner.
How many sessions do you think we will need?
As mentioned above, the model that Eleos counselling uses is emotionally focused therapy or EFT. Research carried out into this model suggests that 12 sessions are usually enough to help the couple change the cycle of negative interaction.
However, our own anecdotal evidence indicates that things can be done very much quicker, should both parties agree, that they want to work on their relationship.
Eleos counselling has written a blog about the actual cost of couple's therapy /marriage counselling, both emotionally and financially: there is a link in the link box at the bottom of this page.
What do we do now?
If you and your partner would like to book a session, you can, either, phone, email, or just click the book now button on this page from there you will be taken to the Select and Book page, where you can book a session which fits both your schedules.
Save
Contact Us
F6 Worth Corner,
Business Centre,
Turners Hill Road,
Pound Hill, Crawley
RH10 7SL
Phone: (01403)217300
or (01293) 882210
Mobile: 07854602050
We started having trouble when Sam wanted to have a baby, and I didn't. I had just been promoted at work and didn't want to get pregnant right away. In fact, I had told Sam that I didn't want children. We argued a great deal, and I thought that we were going to split up. It wasn't that I didn't love Sam I just didn't want children right away, I want them later. In therapy worked out our differences. My mum and dad split up when I was young and I was fiercely independent. Sam, on the other hand, had two loving parents and brothers and sisters. In therapy, we discovered what we really wanted out of our relationship.
Please get into contact today should you require our counselling services.
I specialise in creating an environment, that allows you to discover and understand who you are is an individual, who you are in context to relationships, and how you interact with others. We work together to change unhelpful patterns of the behaviour in order to have the relationships and life you want.
F6 Worth Corner,
Business Centre,
Turners Hill Road,
Pound Hill, Crawley
RH10 7SL
Phone: (01403)217300 or (01293) 882210
Mobile: 07854602050