Eating Disorders: psychotherapy/ counselling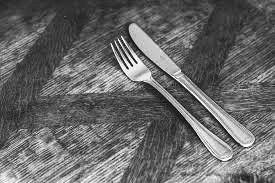 Good for you, you have taken the first courageous step to changing your life, Eleos counselling can help you do this, through counselling/ psychotherapy ,we can help you lift the thoughts issues and dilemmas that often facilitate your behaviour and  often hide from view the real issues behind  your, or someone you know eating disorder.
People with an eating disorder generally believe that they are only as good as their appearance. This sense of self-worth is determined almost entirely by their body weight and shape, in general, they tend to be perfectionist, setting themselves almost impossible targets, when they look the mirror they are incredibly hard on themselves.
There are three main eating disorders
Anorexia nervosa this is a disorder connected with a fear of putting on weight or becoming fat or overweight. People with anorexia often skip meals, cut calories or in extreme cases starve themselves.
Bulimia nervosa this is a disorder linked with an intense fear of gaining weight paired driving need to eat large amounts of (food bingeing) followed by a need to eliminate the calories by anyway vomiting or by taking laxatives.
Binge eating disorder this is associated with frequently eating large amounts of food in one sitting until a person is feeling uncomfortably full. The person is unable to stop eating or control how much they eat.
If this sounds familiar then Eleos counselling can help you, or someone you know, to overcome the real an underlying issues behind an eating disorder.  If you would like to know more you can go to the local pages for your area under the eating disorders tag.
One of the outstanding features Eleos counselling offers is that you can now book your own appointments online so that you can choose a time, which is convenient for you. Just go to the contact us link at the bottom of this page or click here.
Contact Us
F6 Worth Corner,
Business Centre,
Turners Hill Road,
Pound Hill, Crawley
RH10 7SL
Phone: (01403)217300
or (01293) 882210
Mobile: 07854602050