Bing eating, eating disorders, bulimia, binge and purging, over eating
How do I know if I have binge eating disorder?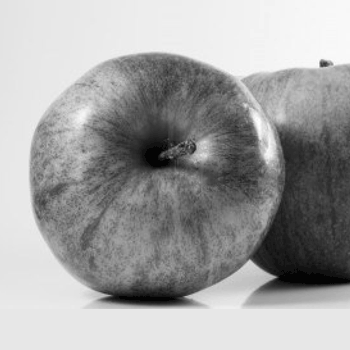 I'm sure that you are aware of the feeling that you are over- eaten time to time, and for some people often feel you feel you've eaten more than it should.  Eating lots of food doesn't necessarily suggest that you have a binge eating disorder.  Experts broadly agree that most people who have a binge-eating problem often eat unusually large amounts of food and feel they are out of control after or while they are eating. Help is available as Eleos Counselling has many years of working in Crawley and East Grinstead helping people, not unlike yourself or someone you know through an eating disorder.
If you are binge, eating may or feel, the following behaviours, but this is not an exhaustive list:
■ eat much more rapidly than usual during binge episodes
■ eat until they are uncomfortably full
■ eat great amounts of food, even when they are not actually hungry
■ eat unaccompanied because they are embarrassed about the quantity of food
They eat
■ feel revolted, depressed, or shamed after overeating.
How common is binge eating?
It is difficult to be sure, how widespread binge eating is, as this is largely done in secret.  People who binge or binge eat often do this in the privacy of their own home or private space, such the bedroom. More often, their friends and family are completely unaware of what is going on for that person.  Only a very small minority ever seeks professional help; in visiting this page this may be your first step in seeking professional help for you or someone close to you.
It is estimated that around 5 to 10% of women binge eat.  With 1% to 2% of binge eaters suffering with bulimia, but this figure jumps dramatically for younger women in the mid to late teens.  Furthermore, bulimia is on the increase in young males, but according to research, young men are 10 times less likely to have a propensity for an eating disorder.
What causes binge eating disorder?
No one knows for sure what drives binge eating disorder. As many as half of all people with binge eating disorder are depressed or have been depressed in the past. Whether depression causes binge eating disorder, or whether binge eating disorder causes depression is yet unknown. It is also unclear if dieting and binge eating are connected. Some people binge eat after dieting. In dieting this means skipping meals, not following a recognised diet or dietary plan. Dieting in this case means not eating enough food each day, or avoiding certain kinds of food as a unhealthy ways to try to change your body shape and weight.  Researchers suggest that people binge eat, have trouble handling some of their emotions.  Many people, who binge eat, report saying that they binge eat when they are angry, sad, bored, worried, or stressed.  Certain behaviours and emotional problems are common with people who binge eat such as abusing alcohol or substances, acting quickly and impulsively, feeling of being out of control/not themselves.  In addition, a feeling of being detached from society and not in the community.  Some people who binge eat often feel unnoticed or unlovable.  Recent research into neurochemical in the brain has suggested that binge eating may be caused by a lack of certain neurotransmitters.  Other researchers suggested that binge eating is caused by genetic makeup.
Can there be any long-term risks to my health if I'm binge eating, or  think I have binge eating disorder?
Often a side-effect of binge eating is depression, researchers has  shown, people with binge eating disorder report more  health problems such as stress, trouble sleeping and suicidal thoughts, than people without an eating disorder.  People with the binge eating disorder often feel bad about themselves and this may cause difficulty at work and social activities and education.
How do I make an appointment ?
Contacting me can be the first step in your recovery from binge eating. You can contact  me by email, landline or mobile on any of the numbers on the contact us page. All phone calls and emails are treated in strict confidentiality. You can also book an appointment yourself using the link on my contact me page.

People, who suffered with binge eating disorder, bulimia.
Princess Diana:  Princess Diana talked about her hidden shame in a TV interview, speaking about her "secret disease" going on to say "when you have bulimia, you're very ashamed of yourself and you hate yourself….
John Prescott: John Prescott in a BBC interview on news 24 spoke about eating through a Chinese restaurant's entire menu and speaking of finding it difficult as a man to admit he had an eating disorder.
Geri Halliwell: Former Spice Girl spoke candidly about her eating disorder in an interview for the Mirror newspaper saying "I've learnt that if I tell myself I'm not allowed something, because I know later I will binge on it". Furthermore, she speaks about learning to overcome her behaviour.
Links
http://www.eatingdisorderhope.com
This site discusses different treatment methods. There is a particular interesting section on interpersonal therapy ( IPT) this is the type of therapy that Eleos counselling offers.
http://www.eatingdisorderhope.com
A really interesting and informative site on eating disorders.
http://www.nhs.uk/conditions/Eating-disorders/Pages/Introduction.aspx
An NHS website discussing the different types of eating disorders.
Contact Us
F6 Worth Corner,
Business Centre,
Turners Hill Road,
Pound Hill, Crawley
RH10 7SL
Phone: (01403)217300
or (01293) 882210
Mobile: 07854602050
Please get into contact today should you require our counselling services.

I specialise in creating an environment, that allows you to discover and understand who you are is an individual, who you are in context to relationships, and how you interact with others. We work together to change unhelpful patterns of the behaviour in order to have the relationships and life you want.
F6 Worth Corner,
Business Centre,
Turners Hill Road,
Pound Hill, Crawley
RH10 7SL
Phone: (01403)217300 or (01293) 882210
Mobile: 07854602050